School Ethos
Our Vision
In pursuit of excellence, our staff and governance are fully committed to supporting and challenging with kindness and clarity. In doing this we enable our pupils to:
"Shine like stars in the sky as [they] hold on to the word of life" (Philippians 2:15)
Our Values
Love and Courage
As a school community, we want to shine through being people of love and courage. We do this as we hold onto Jesus' life and teaching, where we see perfect love and courage. We use the three themes under each value as the subjects of our collective worships, and also as a way of exploring how to demonstrate those values. Beneath those are the 'drivers' of our vision and values: the places we seek inspiration.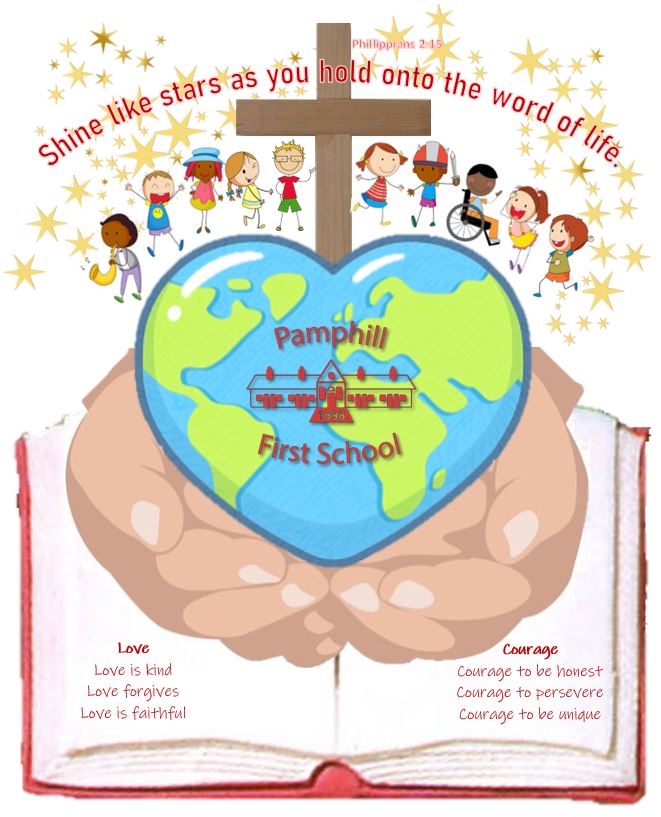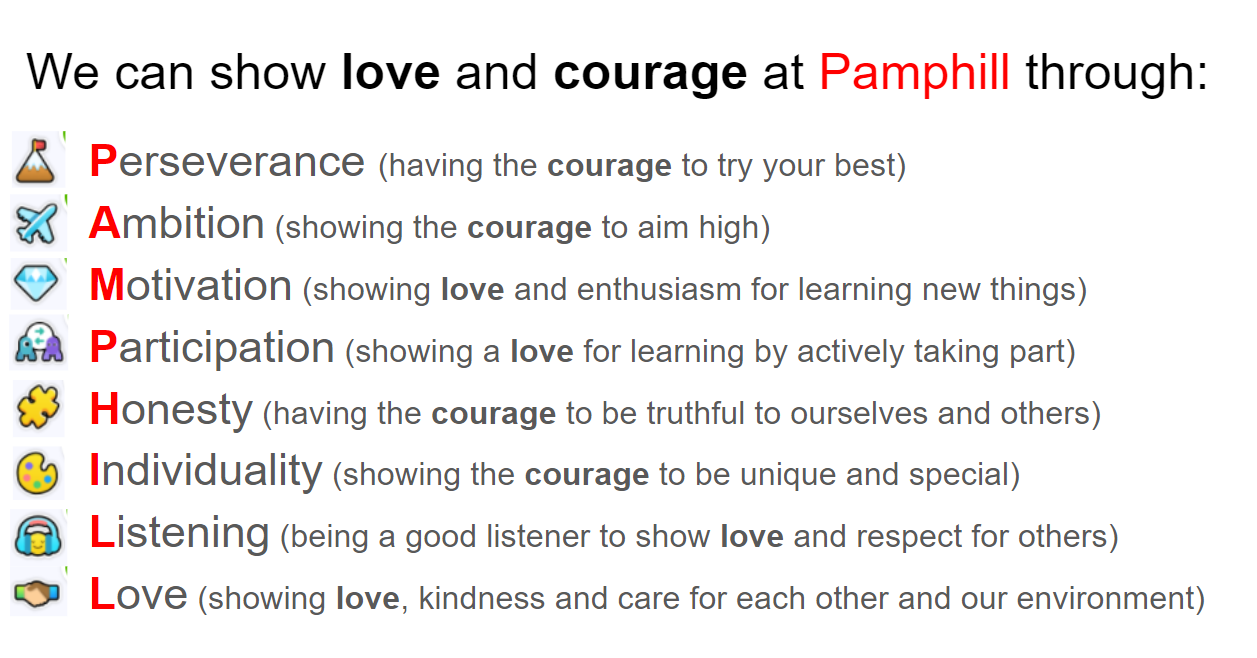 We have also further developed this through the learning behaviours we promote in school. Celebrating these behaviours is central to our positive behaviour management strategy.