School Council and Worship Leaders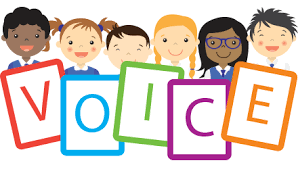 Encouraging and engaging with pupil voice is a key part of what we do at Pamphill. As well as numerous 'monitor' roles throughout the school that allow children to take on additional responsibility, below are two of the main roles that promote pupil voice.
Our School Council
Our school council is a democratically elected group of children who are chosen by their peers to represent their views and help improve our school. Elected members hold the position for a year andmeetings are held half-termly with the headteacher.
There are two representatives from each class from Reception to Year 4. These representatives are elected by their classmates every term. In the Spring Term, we are joined by 2 members from our Reception class.
Class representative's feedback to their class as soon as possible after our meetings. Classes are encouraged to raise suggestions ahead of school council meetings to their representatives. These suggestions form the basis for school council meetings.
Our Worship Leaders
This group is once again democratically elected from a shortlist of those who wish to contribute across the school, although these roles change on a termly basis to involve more children in this popular role. Those involved are tasked with supporting and recording learning from collective worships, as well as contributing prayers and delivering worship content where they feel confident to do so.