Online Safety
Keeping children safe on the Internet is important for parents and carers as well as staff at Pamphill First School. In School we use Childnet's Get Smart rules to help the children.
These sites also have some really helpful content: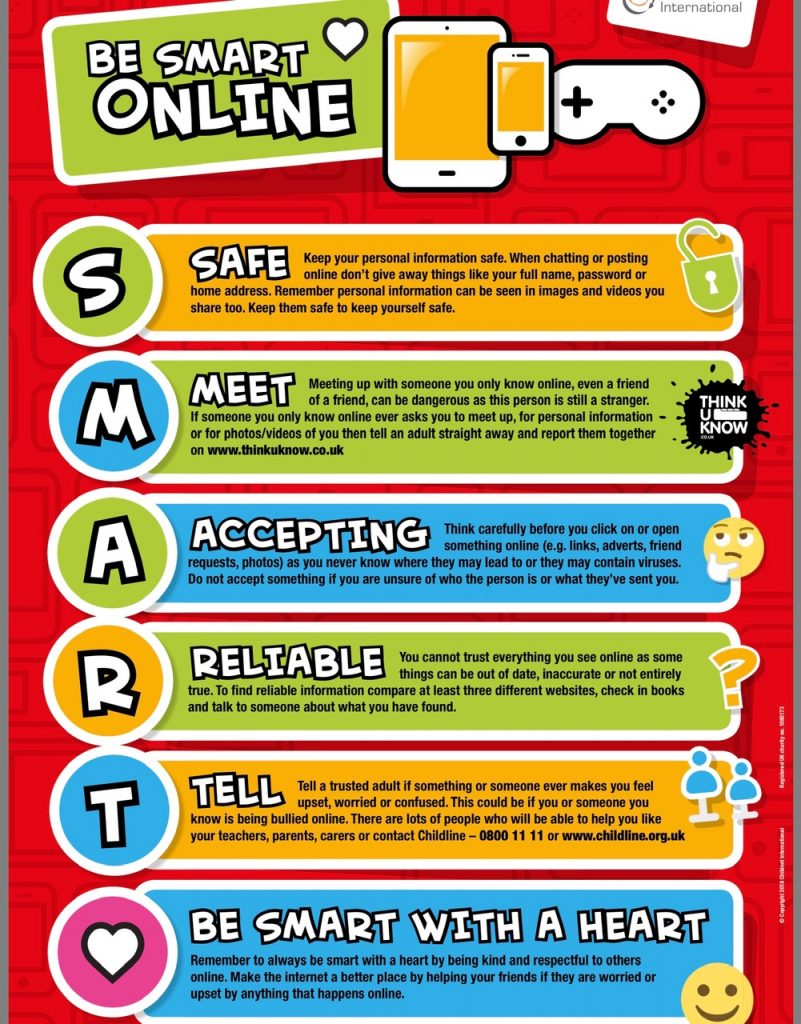 Please find below some helpful information to help you as parents and carers talk to your child about online safety.
http://www.esafety-adviser.com/latest-newsletter/?mc_cid=30fb7d16ea&mc_eid=7804207598
If you are concerned about the amount of time your child spends looking at screens or would like to know how to add controls to their Internet use, there are some useful reflections and tips in these guides:
https://www.consumernotice.org/data-protection/internet-safety-for-kids/
https://www.comparethemarket.com/broadband/content/screen-usage-guide/
https://www.gocompare.com/broadband/parental-controls/
https://www.nvisioncenters.com/education/screen-time-and-your-eyes/