World Book Day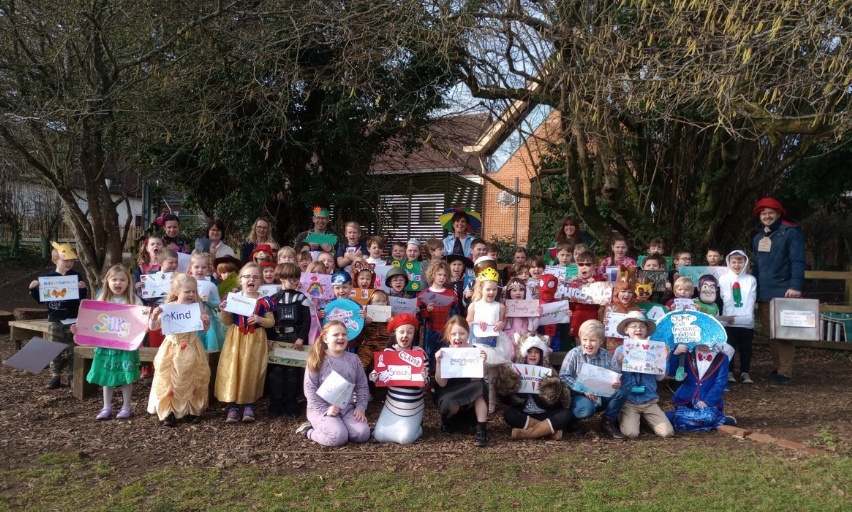 Pamphill First School have been celebrating World Book Day in style today and earlier this week.
Promoting a love of reading is high on the agenda here at Pamphill. The use of books and stories is at the heart of our curriculum and it has been joyous to celebrate that with the pupils this week. On Tuesday Martin Maudsley came to visit and ran some incredible story telling session with each class; shaping them as he went along with the children's ideas and including a musical element too.
Today the children have come dressed as a word, which in many cases was inspired by a story book character. The school wall is now adorned with the children's ambitious vocabulary choices that we will use to help inspire their own writing in the coming weeks.