Daily Echo: Premier League star Sylvain Distin opens play area in school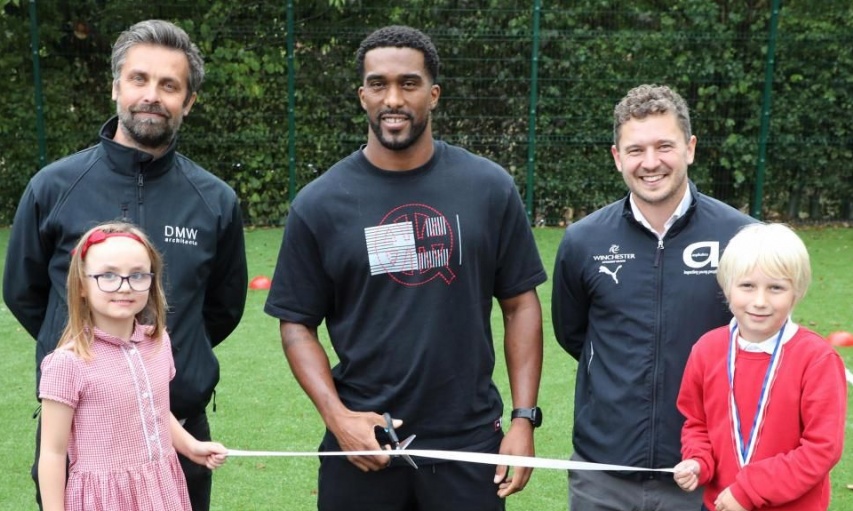 A PREMIER League footballer and former Cherries star opened a Dorset school's new play area.
Frenchman Sylvain Distin cut the ribbon at Pamphill First School's new play area and played football with the children.
Sylvain, who has also played for Manchester City, Newcastle, Everton and Portsmouth, called the play area a "wonderful facility".
He added: "It was a pleasure to open the new wonderful facility and play football with the children."
Pamphill's headteacher Mike Wheeler said: "We are so grateful to DMW Architects who not only designed the MUGA but also enabled us to further develop the pre-school's new home.
"Howarth Construction made the plans a reality and were flexible with their timing so it was a huge surprise for the children on their return in September.
"After joining the school last year I watched as children struggled with the unnecessary added challenge of playing sport on a slope.
"Now we have a level platform with a top quality surface on which the children can play football, basketball, and hockey among other things.
"We were also extremely grateful to Sylvain who opened it in front of the parents and then got soaked to the skin playing with the children. He was a true gentleman throughout."