Wimborne Folk Festival Performances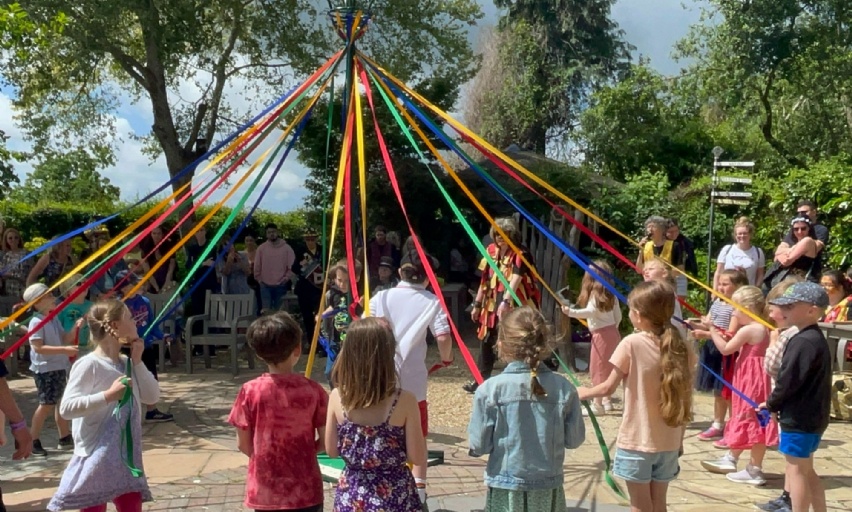 Pamphill has a long-standing tradition of performing at the Folk Festival, and we were delighted to revive that this year.
Since the latter part of the Spring term, an expert group of local folk dancers have been teaching Foxes and Stags classes some dances. The festival performances started in the model village with an outstanding maypole display by Foxes class, followed by the Stags and their longsword dance.
Stags weren't finished there though, with performances in the town centre and the parade during the afternoon. The children were amazing and had a brilliant time performing in the Dorset sunshine. Special thanks go to Judith Proctor, Paul Miles and their team for making this all happen.
More photos of the longsword performances can be found on our Facebook page at https://www.facebook.com/Pamphill-CofE-First-School-103000191630150.